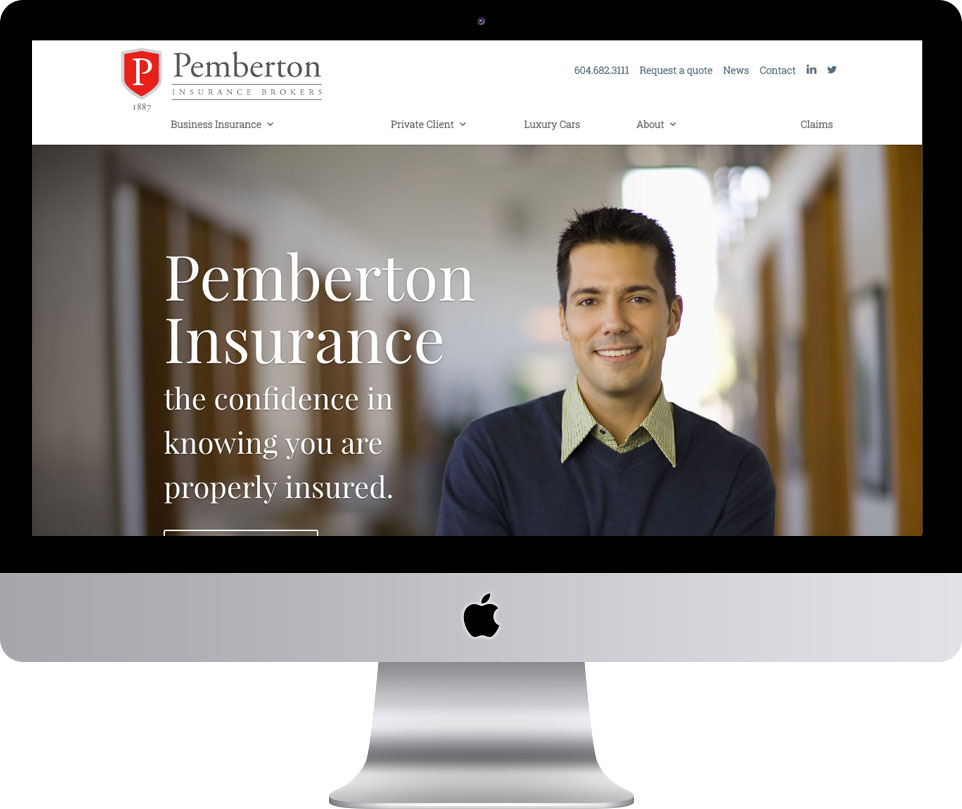 Pemberton Insurance is the premier brokerage firm in British Columbia for people who have achieved success and demand the best service and highest quality insurance policies available for their personal and business needs. By leveraging their knowledge and expertise from over 125 years in insurance brokerage, our clients have the confidence in knowing they are properly insured for all aspects of their life in British Columbia.
They are an established business but already had an website that was outdated. Pemberton Insurance had a designer already who created the website design and so I was contacted as the WordPress Expert to custom code the site for them.
I custom coded the website so that it was easy for the Pemberton Insurance admin staff was able to update the blog and information on a regular basis.
Pemberton Insurance was a successful project with a great looking design.
Check out Pemberton Insurance