How To Fix Contact Form 7 "There was an error trying to send your message. Please try again later"
Contact form 7 is a free contact form plugin that helps you easily create forms and put them anywhere on your website. Contact form 7 is one of the most use plugins on WordPress with over 5 million active downloads.
Recently, I found that some of the forms you create can stop working or have issues when trying to send a message. You will often receive a message with an orange border saying "There was an error trying to send your message. Please try again later". If you are getting a different message with a red border, this post is not for you.
Here are two solutions I did to fix this problem.

ReCaptcha v2
Contact Form 7 uses reCaptcha to make sure your website doesn't receive a lot of spam. Once CF7 moved from reCaptcha V2 to V3, forms stopped working. The easiest solution that instantly fixed these issues for me was to change the reCaptcha back to V2. Here is what I did…
Go to the plugins page and search for "Contact Form 7 – reCaptcha v2", install and activate it.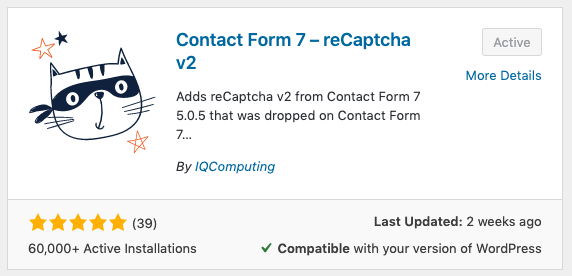 Next go to the Contact Form 7 tab and click on integration. Click on "remove keys".
Next go to the Google reCaptcha page, sign in and create new site keys for your website. You might need to delete your website property from reCaptcha first. When asked for reCaptcha type, choose reCaptcha V2.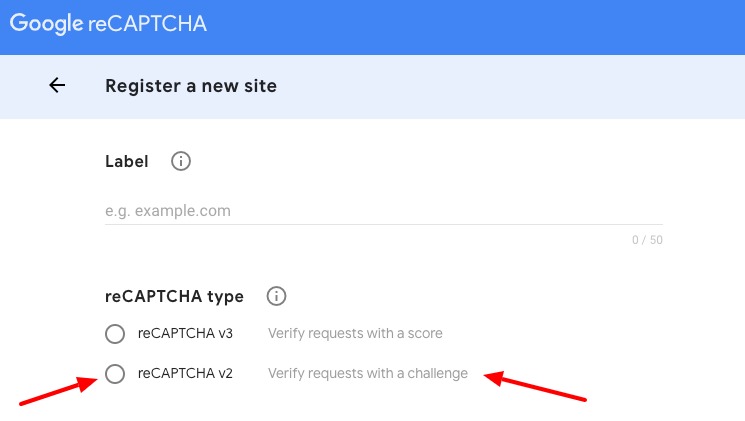 Once the keys have been generated go back to the integrations tab for Contact Form 7 and add your new V2 site keys.
Once you are done, click save then go back to your forms and add the "[recaptcha]" shortcode. Test your forms again just for safe measure. If this doesn't work then try the next solution.
Caching plugin Conflicts
Another reason why your contact forms may not be sending messages is from caching plugins conflicts. The easiest way to test for this is to deactivate your cache plugin and try testing the form again. If it works, then you either need to find another cache plugin that doesn't cause issues. I have tested litespeed cache and w3 cache and they both work fine.
Let me know if one of these solutions worked for you and if not put in a comment below and I'll gladly help.
Was this post helpful? Help others out by Sharing
More useful tips delivered to your email
I write about ways to grow online with SEO, SSM, Ecommerce & WordPress.